Acronicta
Greetings! A little about me! I am in my early 30's, I'm short at 4'8" :) and I love Entomology and Arachnology.
Though I prefer Lepidoptera (butterflies and moths)
I study and raise caterpillars into adults, then release the adults into the wild.
My love of caterpillars began at the age of 4 when my grandmother showed me a Tomato Hornworm from her garden.
My first ever caterpillars I raised were Pipevine Swallowtail
My favorite cat is Hickory Horned Devil
Favorite cat plus moth is Harris's Three Spot
Fav "Family" is Limacodidae (the Slug moth caterpillars)
Fav caterpillar latin name is Acronicta retardata...The Retarded Caterpillar (yes that's its real name)
Oh and Unicorns are Real! At least the Shizura unicornis...The Unicorn Caterpillar Moth!
I've raised about 20+ different species of moths and about 10+ species of butterflies.
Currently breeding Luna moths and Promethea moths.
The most caterpillars of one species I've had at the same time were 560+....from one single moth!
Though sometimes I don't always get to successfully raise my caterpillars, sometimes I get Parasitoid wasp and/or flies, which are inside the caterpillars or cocoons.
For the spirit of Halloween....did you know there is a real living Vampire Moth! These moths can drink Human Blood! (However only the males do this)
This Winter keep an eye out for winter flying moths. These moths are active around the warmer months of winter looking for mates. **Some species of female moths will be Wingless, while the males can fly!!
Umm I'll add more later when I can think of other tidbits. Feel free to mail me and ask questions.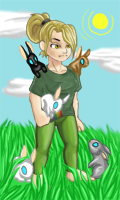 Acronicta
Gender:
Female
Discovered:
2017-09-20 (ID# 41627)
Pages Explored:
299,870
Forum Posts:
53
Job:
Cleric (Level 12)
Premium:
No
Warning:
0%
Shop:
The Butterfly Shop
Gallery:
Butterfly Hoard
Blog:
Hey! Its a blog thingy
Council:
Legendary
Homepage:
No Page
Buddies (13):



letikami




JesseAaron




wallcrawler




Mako




starfallrush




sumin9358




Terror555




Saphire




meadowopossum




Kathy




TipTop




SonicDAHedgehog




Wendoggo
User Trophies:
| | | | | |
| --- | --- | --- | --- | --- |
| Starter Stamp Collector | Persona Of The Week Winner | Mel-T Puzzle Collector | Malvagio Slayer | Bingo Winner x5 |
---

Lightning Houses
(124)


Mission #9 in Guardians Of Ichua


Master Quest
(140)
---

2nd place in Rare Food Collector


2nd place in What Am I


3rd place in Plushie Drive


1st place in Avatar Collector


3rd place in Dr Dim Quests


1st place in Book Collector


1st place in Toy Collector


2nd place in Battle Royale


2nd place in Snubbu's Sno-Gro


1st place in Ichu Memory


3rd place in Council Quests


3rd place in Restock Race x2


2nd place in Ellune Quest


3rd place in Battle Royale x2


2nd place in Breakout


1st place in Candy Corn Collect


2nd place in Battle Champion


1st place in Holey Moley


1st place in Restock Race x8


1st place in The Shredder


1st place in Hungry Kopie


1st place in OMG Apples


1st place in Stinger Shot


1st place in Snake


1st place in Turkey Bowling


1st place in Bone Snatcher


1st place in Ichu Staff Say


1st place in Top Poster


2nd place in Furniture Quests


1st place in Lightning Houses


2nd place in Restock Race x6


2nd place in Fishing Quests


1st place in Leaping Leepras


2nd place in Under The Rock


1st place in Fire, Earth and Water


2nd place in Nobody Knows


2nd place in Job Quester


1st place in Higher Or Lower
---

2017 Member
Master Quest Pins (8):