Marcy
Life is too short to stress yourself with people who don't even deserve to be an issue in your life...
Sometimes what seems to be a difference in opinions is in fact just a difference in definitions.
No I don't want to add you as a Friend. If I did want you as MY Friend I WOULD ADD YOU!!
NO MY GALLERY IS NOT FOR SALE. If I was going to sell something it would be in MY SHOP or MY TRADES.
I hope you are enjoying my profile.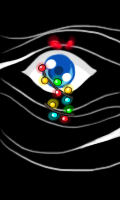 Marcy
Gender:
Female
Discovered:
2008-08-01 (ID# 157)
Pages Explored:
2,807,358
Forum Posts:
115
Job:
Craftsman (Level 21)
Premium:
Yes
Warning:
0%
Shop:
Clearance Sale
Gallery:
Not for sale/trade
Blog:
Marcy
Council:
Awesome People
Homepage:
No Page
User Titles:
Loved x5
Blogger x2
Pro SBer
Most Active x3
Buddies (25):



MrIchumon




Haydn




superrsonic




Indira




Feyne




Ashiki




TipTop




rontifu




ZarF




Digitalis




mercy_killer




April




Dandi




Rubedo




YoloSwag




qnb733
User Trophies:

Super Villain
Fearsome Fighter
(158)


Ichua Drought
Scorpio Stomper
(1,499)


Corek Strikes Back
(600)


The Missing Reporter
Ice Scraper
(30)


Click Wars 2015
(17,640)


Click Wars 2008
(7,027)
---

Malvagio Slayer


Ichumon Y4 Puzzle Collector


Persona Of The Week Winner x17


Ichumon Puzzle Collector


Blog Of The Month


Mel-T Puzzle Collector


Drought Puzzle Collector


Pilair Puzzle Collector


Ichumon Year 1 Puzzle Collector


Ichu Puzzle Collector


Ichumon Y5 Puzzle Collector


Ichumon Y9 Puzzle Collector


Treasured Mines Puzzle Collector


Novice Stamp Collector


Ichumon Y8 Puzzle Collector


Maeva Puzzle Collector


Alice Puzzle Collector


Alexia Puzzle Collector


Ichumon Y7 Puzzle Collector


GM Deal


Ichumon Y6 Puzzle Collector


Corek Puzzle Collector
---

Master Quest
(172)


Beta User 117


Lightning Houses
(224)


Premium


Ichu Exam User 60%


Mission #1 in Guardians Of Ichua
---

1st place in Sly Slick Slots


3rd place in IchuCARDS Monthly Wins


1st place in Battle Champion


3rd place in Battle Royale x3


2nd place in Tyes Ticket Quest


3rd place in Job Quester


1st place in Twenty One


3rd place in Toy Collector


2nd place in What Am I


Ichu Lottery x7


Bingo Winner x45


2nd place in Council Quests


1st place in Lightning Houses


2nd place in Ichu Race


1st place in Capture The Flag


1st place in Calista's Treasures


1st place in Corek Quests


1st place in Fire, Earth and Water


1st place in Avatar Collector


2nd place in The Rarity Game


3rd place in IchuCard Collector


2nd place in Fishing Quests


1st place in Dr Dim Quests


2nd place in Furniture Quests


3rd place in Plushie Drive
---
| | | | | | | | | | |
| --- | --- | --- | --- | --- | --- | --- | --- | --- | --- |
| 2008 Member | 2009 Member | 2010 Member | 2011 Member | 2012 Member | 2013 Member | 2014 Member | 2015 Member | 2016 Member | 2017 Member |
Master Quest Pins (10):









User Colors (204):
In the House-In a Heartbeat

Victory Sunset Water Reflection