Saphire


Nobody exists on purpose, but that doesn't mean we can't make our own purpose. Nobody belongs anywhere, but that's okay because it means we can make our own place to belong. Everybody's gonna die, but that doesn't mean we shouldn't live.


A note to staff: I log on from multiple IP's mostly alternating from home and random places as I use my laptop, please don't put my account to sleep.


I'm a dude, my name is Niko. If you talk to me about Mass effect, star wars, steven universe, undertale or homestuck we'll probably get along pretty well.






Main goal: Help restore Ichumon's economy []
Complete all puzzles []
BE MORE ACTIVE []
Get one of every rare and custom []
Get one of every custom []
Get a ton more pet slots for fandom based pets []
Get all monthly colors for December 2010 [X]
Get the Winterland Shoutbox Essence[X]
make 1 mil iP [x]
make 2 mil iP [x]
make 5 mil iP [x]
Make 10 mil iP []
make 20 mil iP []
make 50 mil iP []
make 100 mil iP []
win a game of GM deal [X]
Win a game of bingo [X]
win a game of hangman []
get Ahsoka to lv 100 []
Earn a user title [X]
get one of every elemental pet []
Play with my ichies please. I always return the favor :)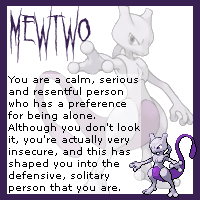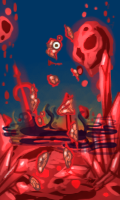 Saphire
Gender:
Male
Discovered:
2010-08-31 (ID# 23821)
Pages Explored:
602,730
Forum Posts:
636
Job:
Blesser (Level 19)
Premium:
No
Warning:
0%
Shop:
Funky Flow
Gallery:
Only the coolest
Blog:
My random crap
Council:
Half Century Club
Homepage:
No Page
Buddies (188):



Hazee




aries




darknisfalls




Beecaya




cuty




Daisymaisy




Kamiya




Balverine




Driygon




Journey




Maleficent




Anne




Ollie




Nikki




Juls




Bird
User Trophies:

Ichua Drought
Scorpio Stomper
(1,438)


Super Villain
Casual Combatant
(47)


The Missing Reporter
Daring Detective
(1,312)


Click Wars 2015
(2,254)
---
| | | | | | | |
| --- | --- | --- | --- | --- | --- | --- |
| Apprentice Stamp Collector | Persona Of The Week Winner x5 | Bingo Winner | Ichumon Y6 Puzzle Collector | GM Deal x3 | Ichumon Y4 Puzzle Collector | Drought Puzzle Collector |
---

Premium


Master Quest
(163)


Lightning Houses
(136)
---

3rd place in Book Collector


Ichu Lottery


3rd place in Fire, Earth and Water


2nd place in Holey Moley


1st place in Ichu Staff Say


1st place in Gamble


2nd place in Bone Snatcher


2nd place in Rare Food Collector


3rd place in Top Ichies


1st place in Avatar Collector


3rd place in Job Quester


2nd place in Battle Champion


1st place in The Shredder


3rd place in Ellune Quest


1st place in Top Poster


3rd place in Twenty One


3rd place in What Am I


1st place in Question Time


3rd place in Ichu Race


1st place in Dr Dim Quests


1st place in Lightning Houses


2nd place in Corek Quests


3rd place in The Rarity Game


2nd place in Council Quests


1st place in Referral


2nd place in Snubbu's Sno-Gro


1st place in Leaping Leepras


2nd place in Higher Or Lower
---
| | | | | | | |
| --- | --- | --- | --- | --- | --- | --- |
| 2010 Member | 2011 Member | 2012 Member | 2013 Member | 2014 Member | 2015 Member | 2016 Member |
Master Quest Pins (8):