Sherry




My Blog





Birthday Poem

From meatpuff on 2013-04-14


Nanny's Birthday is extra fun.
She gets presents from everyone.
Nanny is so loved and she's really nice.
Do anything for Nanny, don't have to ask twice.
Just a birthday wish and her heart you will touch.
Happy birthday Nanny! We love you so much!




You have unlocked the Jelly Lookup!
This user profile theme has been added to your Profile Theme list.
A Big Thank You to Misko for Gifting me this Beautiful Lookup
Big Hugs Misko You made Nanny Very Happy and All Smiles :)

A Big Huggies to April .. for giving me the Master Quest Profile
She made Ol Nanny Veryyyy Happy indeed .. Lovey You Sweetie!

Rosie and her Buddies have played with your Babies.. They all had a Blast! Rosie hopes you will come play with them.. Hugs Nanny ...
Nanny PLAYS with ALL your Babies .. I just want all to know if I say I played with your Babies I played with them All
Have a Great Day Everyone ... and Thank You for Playing with All of Mine! Hugs and Love Nanny.

Thank you Magicstar Cherry Twin Popsicle Eat this popsicle and all your troubles will melt away! Your lost puppy will come home! All your bills will be paid! You will win a brand new car... Hmm, I think this is false advertising. Well, it's GOOD in any case.

Hallows War
For participating in the Hallows War, you receive 100000 iP, a Treasure Chest and Key and 60 Premium Days! Congratulations!

Congratulations to Nanny who won 250 iC in GM DEAL! April 2 2010

April 14
Yay! today is my Birthday the BIG 60..
Happy Birthday to me!! Thankie Nanny

[b]My First Key and Chest
Bronze Key
A key that can unlock a treasure chest.
You use the key to Unlock the chest and you find
Brown Robot Dragora Plushie, Magical Yellow Ichu Mirror Shard and Earth Amulet.
Thank You Skritnaja for making my Key

The Puzzle Piece was added to your Puzzles
Congratulations!
You have been awarded a trophy for your lookup and a Secret Avatar!

You've found the Avatar Olemas Puzzle Collector!
Thank you! Zarf for the Trade! XOXOXO
May 19 2010

Referal Nanny
http://www.ichumon.com/index.php?rid=113

September 1 2010
Congratulations, you won the game of Snap and
have won the prize money of 25000 iP!
Operator
nanny has just won the game of SNAP
prize money of 25000 iP!!!
The game lasted for 70 rounds!

Dragora's Nest
October 13 2010
The Dragora looks at you
then decides you are worthy of this item:
Go Go Nanny!

Blog of the Week
January 2 2011
There is a new Blog of the Week.
This week's featured blog is: Lists


You have won a trophy for collecting 80+ stamps!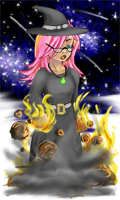 Sherry
Gender:
Female
Discovered:
2008-08-01 (ID# 113)
Pages Explored:
5,663,100
Forum Posts:
1067
Job:
Cleric (Level 23)
Premium:
No
Warning:
0%
Shop:
@}====
Gallery:
TREASURE CHEST
Blog:
Lists
Council:
Legendary
Homepage:
No Page
User Titles:
Most Active x6
Quester x4
Loved x4
Champion x2
Buddies (343):



Vivi




tbiris




Harmonia




Fruit




ZarF




Lane




3nchant3d




edgehead




Voltox




Mattsplat52




Williamsmama89




Magicstar




rontifu




Shaze




Sapphire




Eevee
This user has no YouTube video displayed.
User Trophies:

Dessert Warfare
Glucose General
(2)


Click Wars 2015
(21,551)


The Missing Reporter
Omnipotent Overseer
(9,652)


Click Wars 2008
(131,998)


Corek Strikes Back
(12,919)


Super Villain
Heroic Protagonist
(845)


Ichua Drought
Valiant Victor
(3,640)
---

Persona Of The Week Winner x2


Ichumon Y3 Puzzle Collector


Drought Puzzle Collector


Ichumon Y9 Puzzle Collector


Malvagio Slayer


Ichumon Year 1 Puzzle Collector


Ichumon Puzzle Collector


Ichumon Y2 Puzzle Collector


Blog Of The Month


Ichu Puzzle Collector


Corek Puzzle Collector


Pilair Puzzle Collector


Ichumon Y4 Puzzle Collector


Mel-T Puzzle Collector


Alexia Puzzle Collector


Proficient Stamp Collector


Ichumon Y7 Puzzle Collector


Alice Puzzle Collector


Ichumon Y6 Puzzle Collector


Ichumon Y5 Puzzle Collector


Giant Egg of Doom Puzzle Collector


Maeva Puzzle Collector


Ichumon Y8 Puzzle Collector


GM Deal x2


Treasured Mines Puzzle Collector
---

Turkey Bowling 2010
(960)


Mission #10 in Guardians Of Ichua


Master Quest
(219)


Premium


Beta User 67


Lightning Houses
(799)


Ichu Exam User 80%
---

3rd place in Battle Royale x2


1st place in Toy Collector


Ichu Lottery


2nd place in SNAP


1st place in Gamble


2nd place in Battle Champion


1st place in Top Poster


2nd place in Battle Royale


2nd place in Guess The Number


1st place in Question Time


1st place in Snake


1st place in Item Roller


1st place in Calista's Treasures


1st place in Plushie Collector


1st place in Turkey Bowling


1st place in Giant Egg of Doom


1st place in Avatar Collector


1st place in The Rarity Game


1st place in What Am I


1st place in Plushie Drive


1st place in Breakout


1st place in Hangman Champion x2


Bingo Winner x23


1st place in The Shredder


1st place in Snubbu's Sno-Gro


1st place in Book Collector


1st place in Under The Rock


1st place in Capture The Flag


1st place in Money Grabbing


1st place in Twenty One


1st place in Click Wars


1st place in Lightning Houses


1st place in Higher Or Lower


1st place in Ellune Quest


1st place in Ichu Race


1st place in Fire, Earth and Water


1st place in Nobody Knows


1st place in Council Quests


1st place in Ichu Staff Say


1st place in Hungry Kopie


1st place in Bone Snatcher


1st place in Job Quester


1st place in Rare Food Collector


1st place in Stinger Shot


1st place in Ichu Voter


1st place in Top Ichies


1st place in Tyes Ticket Quest


1st place in Dr Dim Quests


1st place in Furniture Quests


1st place in Fishing Quests


1st place in Corek Quests


1st place in IchuCard Collector


1st place in Sly Slick Slots
---
| | | | | | | | | |
| --- | --- | --- | --- | --- | --- | --- | --- | --- |
| 2008 Member | 2009 Member | 2010 Member | 2011 Member | 2012 Member | 2013 Member | 2014 Member | 2015 Member | 2016 Member |
Master Quest Pins (19):