cheepy_chip
Hello, My name is Ben. I am a college student and I am Majoring in Theater Performance.
I will frequently been seen in the shoutbox talking about my work in the theater.
On Ichumon I am well known for gift bombing friends, loving Simon, Battling, Restocking, Loving Simon, Posting my Art, Blogging, and helping out people with general questions.
If you ever want to talk just send me an Ichumail! I love meeting new people!
Goals:
Collect all Rare items r90-99 [never ending]
Kilalla 10k hP [complete]
Get Kilalla To Level 100 [complete]
100million in bank []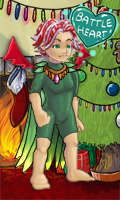 cheepy_chip
Gender:
Male
Discovered:
2009-01-06 (ID# 11744)
Pages Explored:
3,674,896
Forum Posts:
284
Job:
Blesser (Level 22)
Premium:
No
Warning:
0%
Shop:
everything must go
Gallery:
Rare Collection
Blog:
What The Cheep?!
Council:
Bomb Squad
Homepage:
No Page
User Titles:
Top Battler x3
Restocker x5
Blogger
Pro SBer

kilalla

Angle_Eyes

kinto

Zybini_ilu8D

Mr_Puff_n_chuck

Rarity_Game

timey

Fampie

AnGeL_eYeS

ilu_angel

_Astarael_regrett_

:)

Lillian_rose

Aegis
Buddies (92):



Yakumo




Ollie




AnnieBean




kahra




Clay




slackerdee




Dandi




hawkeye1029




crimsonrose91




zimmy




Whitetiger7




Adam




ShadowNinja




Anne




ZarF




darknisfalls
User Trophies:

The Missing Reporter
Daring Detective
(2,566)


Ichua Drought
Valiant Victor
(3,545)


Dessert Warfare
Glucose General
(3)


Super Villain
Super Sidekick
(505)


Click Wars 2015
(966)


Corek Strikes Back
(8)
---

Ichu Puzzle Collector


Ichu Lottery x3


Corek Puzzle Collector


Drought Puzzle Collector


GM Deal


Ichumon Y2 Puzzle Collector


Ichumon Y3 Puzzle Collector


Ichumon Y8 Puzzle Collector


Alice Puzzle Collector


Ichumon Y7 Puzzle Collector


Alexia Puzzle Collector


Ichumon Y4 Puzzle Collector


Ichumon Puzzle Collector


Mel-T Puzzle Collector


Novice Stamp Collector


Ichumon Y6 Puzzle Collector


Ichumon Y5 Puzzle Collector


Ichumon Year 1 Puzzle Collector


Malvagio Slayer


Persona Of The Week Winner x2


Pilair Puzzle Collector
---

Turkey Bowling 2010
(61)


Premium


Lightning Houses
(138)


Mission #10 in Guardians Of Ichua


Master Quest
(209)
---

1st place in Turkey Bowling


1st place in Item Roller


1st place in Money Grabbing


1st place in Writing Competition


1st place in Top Ichies


1st place in Nobody Knows


2nd place in Under The Rock


1st place in Stinger Shot


3rd place in Restock Race


3rd place in Furniture Quests


1st place in Fire, Earth and Water


1st place in Top Poster


1st place in Ichu Race


1st place in Plushie Drive


Bingo Winner x6


2nd place in Snake


1st place in Holey Moley


1st place in Guess The Number


1st place in Calista's Treasures


1st place in Higher Or Lower


1st place in Battle Champion


1st place in Tyes Ticket Quest


2nd place in Battle Royale x18


1st place in Ellune Quest


1st place in Avatar Collector


2nd place in Ichu Memory


1st place in Breakout


1st place in Corek Quests


1st place in Snubbu's Sno-Gro


2nd place in Bone Snatcher


1st place in Hungry Kopie


2nd place in Leaping Leepras


2nd place in Art Competition


1st place in SNAP


1st place in Twenty One


1st place in Dr Dim Quests


1st place in Battle Royale x14


3rd place in Battle Royale x11


1st place in The Rarity Game


1st place in Lightning Houses


1st place in Council Quests


2nd place in Capture The Flag


1st place in Referral


1st place in Gamble


2nd place in Job Quester


1st place in Candy Corn Collect
---
| | | | | | | | | |
| --- | --- | --- | --- | --- | --- | --- | --- | --- |
| 2009 Member | 2010 Member | 2011 Member | 2012 Member | 2013 Member | 2014 Member | 2015 Member | 2016 Member | 2017 Member |
Master Quest Pins (14):