foresthawk
Here's an 'About Me', just to show that I have a personality. People seem to like that.

Adult, 30's, workaholic, own three cats.

Interests include: Petsites, animals/nature, metal music, cheesy horror movies, and yelling at cats.

Current goals: Train to level 100.

Did you play with my ichies? Let me know, and I'll gladly return the favor.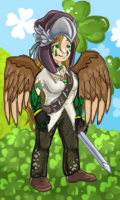 foresthawk
Gender:
Female
Discovered:
2017-11-12 (ID# 41732)
Pages Explored:
200,365
Forum Posts:
2
Job:
Trainer (Level 12)
Premium:
Yes
Warning:
0%
User Trophies:
| | |
| --- | --- |
| Bingo Winner x3 | Malvagio Slayer |
---

Mission #9 in Guardians Of Ichua


Master Quest
(116)


Lightning Houses
(120)


Premium
---

1st place in Job Quester


1st place in Restock Race


1st place in Lightning Houses


1st place in Calista's Treasures


2nd place in Plushie Drive


3rd place in Battle Royale x3


2nd place in Battle Royale x2


2nd place in Under The Rock


2nd place in Money Grabbing


1st place in Ichu Race


3rd place in Bone Snatcher


2nd place in Turkey Bowling


2nd place in Restock Race x2


3rd place in Restock Race


1st place in Tyes Ticket Quest


2nd place in Capture The Flag


1st place in The Shredder


1st place in Higher Or Lower


1st place in What Am I
---

2017 Member
Master Quest Pins (6):